Welcome to Galway Christmas Trees
for our 2023 season
NOTE: NO BOOKING IS REQUIRED BEFORE SATURDAY NOVEMBER 25TH
Our plantation is open from Mid November to pick you own tree.
This year, we are operating a booking system for the busy weekends (November 25/26;  December 2/3; and December 9/10). You are welcome to visit our farm weekdays and any other weekend without a booking - during daylight hours ideally.
 We are adhering to best practice COVID19 guidelines and we respectfully require you to do likewise. This includes social distancing, hand washing and sanitising. The wearing of masks outdoors is at your discretion.
Thank you and we look forward to your valued custom.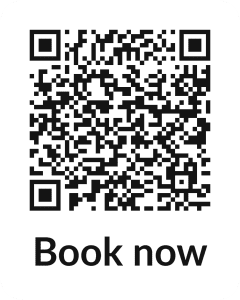 You know how Christmas is steeped in traditions. Well, we offer a long lasting family Christmas tradition, and wonderful memories, on our pick your own Christmas tree farm.
Testimonials
First time visit for our little family and we love it so much, we're looking forward to it becoming our family tradition! Our little girl had great fun tying the ribbon on the tree we had picked and from start to finish, was a super experience!!
Donna Daffy
Loved going out to find our tree and marking it with a ribbon. It was cut down and netted and in the back of our car in no time. Efficient and very friendly service.
Clare O'Rourke
Brilliant selection of trees, staff are superb, such a warm welcoming local family business! Makes getting the tree extra special! Once you visit them once, you'll be hooked for life!
Aisling Burke
Our special time every Christmas, picking out our tree!! Takes nearly an hour because of decision making on the tree!! Various opinions and arguments, (ha ha)!!.. magical moment for us..
Anne Marie Hodnett
Our first time visiting. Travelled from mayo and I'd advise anyone to travel across to this farm. Such a lovely atmosphere and friendly workers! They made my kids day! Thank you again! This will definitely be an annual event!
Vanessa Carroll
Helpful staff, multiple choice and amazing atmosphere before Christmas. Use their expertise and advice every year and never failed to deliver amazing tree for that special time of the year.
Lukasz Jaroszuk
The nicest people very welcoming and helpful. It's a great experience for young and old would highly recommend this place
Carol Nolan
Great place, you can pick christmas tree with your kids, good prices and helpful staff
Tom W
Our plantation is now open to pick you own tree.
NOTE: BOOKING IS NOT REQUIRED BEFORE NOVEMBER 25TH,
AND AFTER THAT ONLY AT WEEKENDS
This year we are operating a booking system on the weekends from November 25th, (no need to book for weekdays)
Thank you and we look forward to your valued custom.
Frequently asked Questions
We charge for our trees by height.
Up to 6 ft - €45
Up to 7ft - €50 (Between 6ft and 7ft)
Up to 8ft - €55 (Between 7ft and 8ft ) 
Up to 9ft - €70 (Between 8ft and 9ft )
Up to 10ft - €90 (Between 9ft and 10ft) 
Trees from 10ft upwards are priced individually.